Transform Your Logistics Performance with Our Advanced Platform
We are developing a software system that helps businesses manage large volumes of inventory and supplies according to their specific needs. Through our platform, users can easily contract and manage different transportation companies and strategically located logistics centers that provide storage, fulfillment, and shipping services for their products.
Are you a 3PL or logistics company interested in a partnership? click here to learn more and start earning more with us!
Product Overview
Reduce Costs and Improve Efficiency
The ultimate goal is to unite the needs of the user with the activities of distribution centers or warehouses, to make their products reach a specific customer. This is achieved through our platform which acts as a bridge between the user and the logistics providers, ensuring a seamless and efficient logistics solution.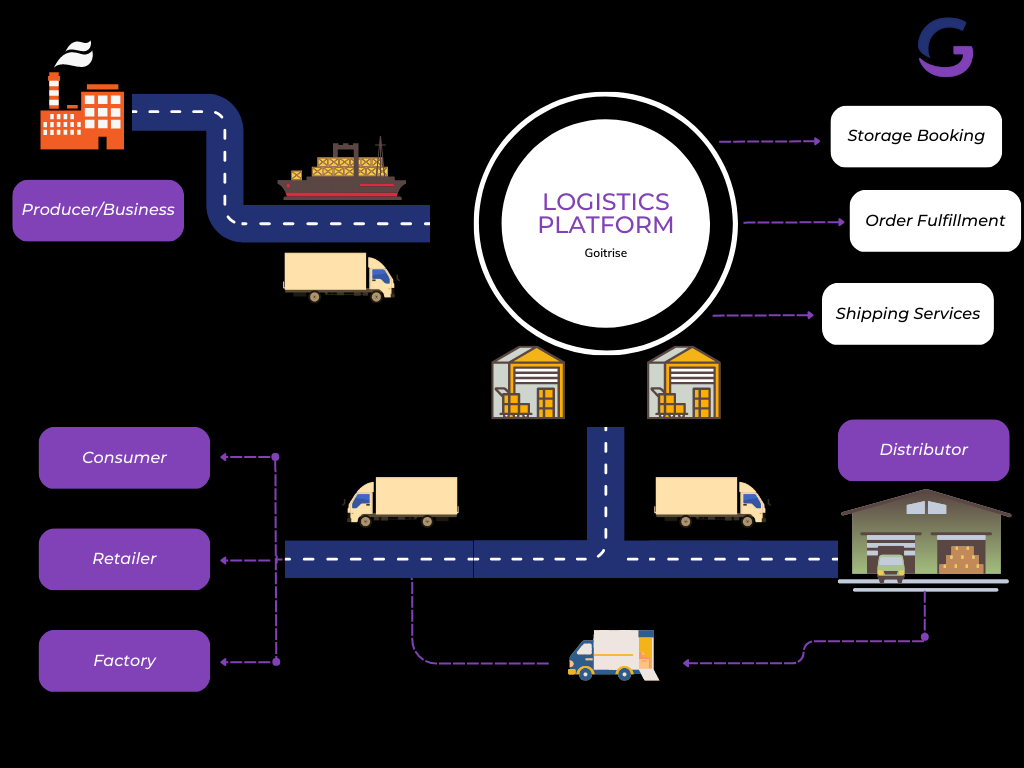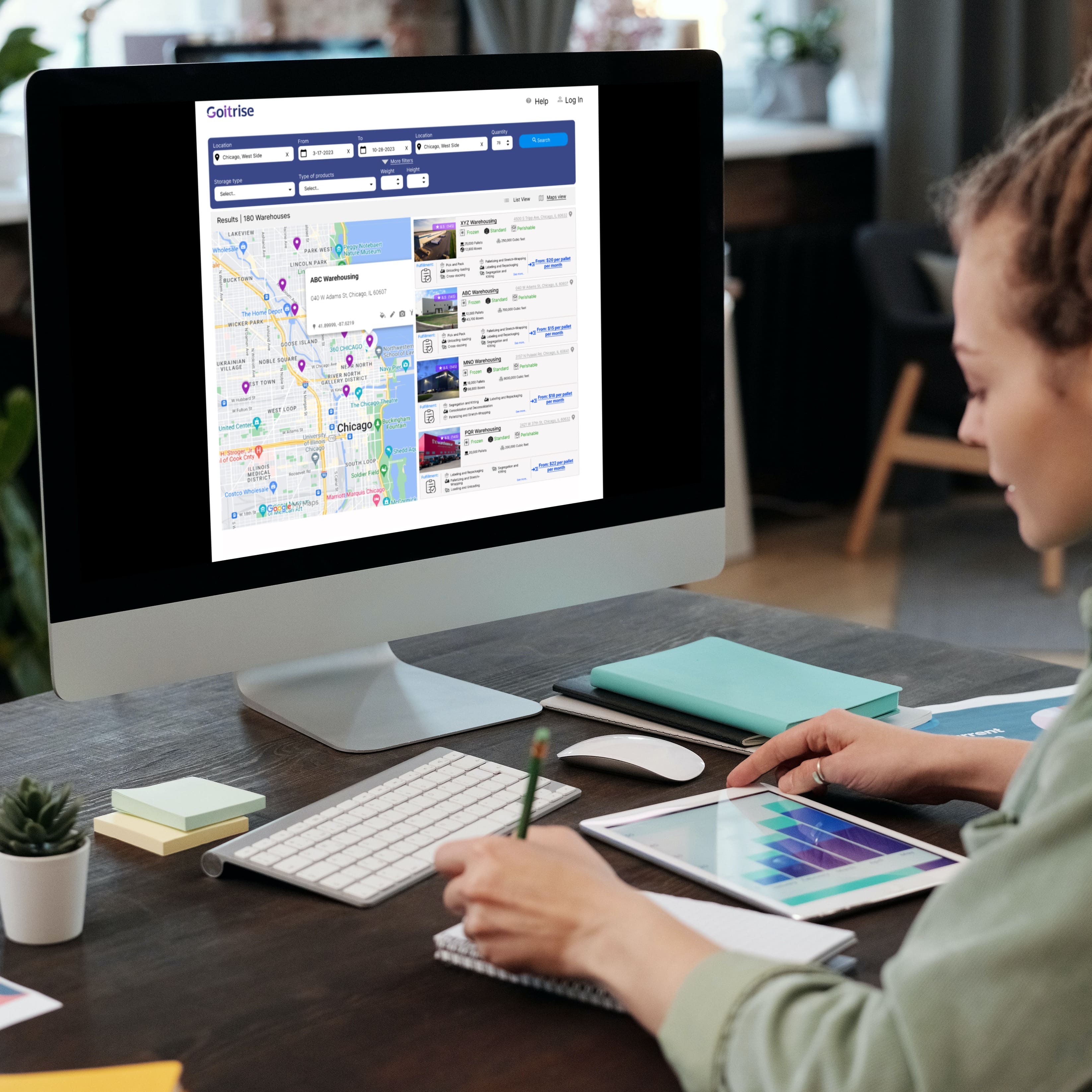 Users
Unique Features
This Product aims to bring together key players in global commerce with logistics operators to meet the expectations of their customers. The goal is to achieve flexibility in inventory management with key suppliers for commercial success. We use the latest technology to develop a tool that unifies and facilitates overcoming barriers in the trade of goods and services.
Flexibility
Data-Driven Insights
Lower Costs
Experience User-Friendly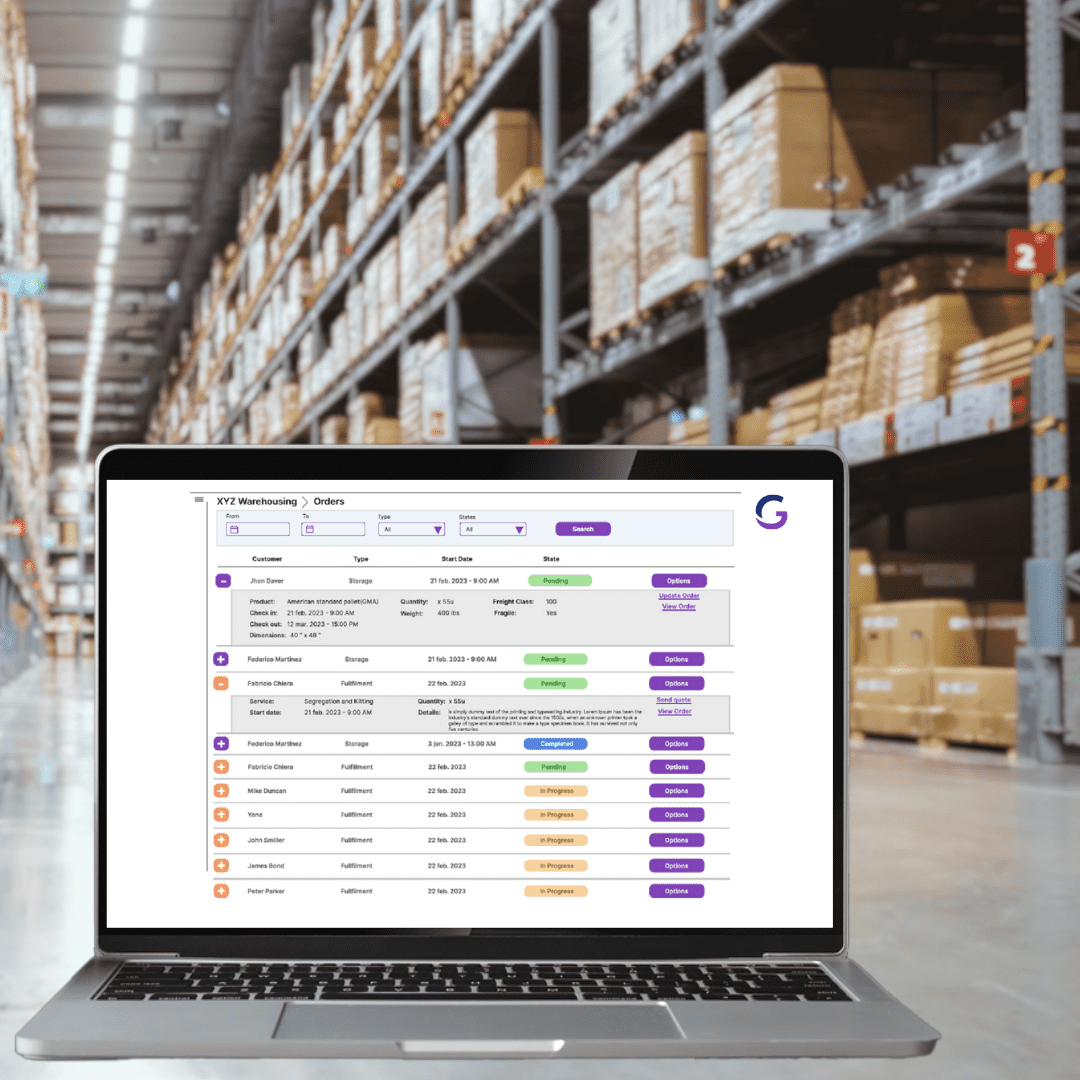 Logistics operators
Earn more in a highly scalable way, keep your warehouse fully stocked, and automatically book storage space without any risks
Focus on the logistics operations that you know best while we serve as the perfect bridge between logistics companies and users who need those services. Our technology is designed to allow you to seamlessly integrate your warehouse spaces, fulfillment services, and shipping capabilities, while we connect you with potential customers.
Multiple Integration Options Available - Leave it to Our Experts!

Order Dashboard and Inventory Status.

Transparent Documentation and Pricing for a High-Quality Logistics Partnership.
Working Process
How Our platform Works
1.
Search
Our system's search function allows users to find logistics operators based on specific information.
2.
Reservation
Once a warehouse is selected, a reservation can be made, specifying product characteristics, quantities, and any additional information.
3.
Service Orders
Service orders for the stored cargo can then be generated within the same system.
4.
Dashboard
Users also have access to a dashboard where they can view their orders and stored inventory.